Will Life Insurance Cover Bipolar Disorder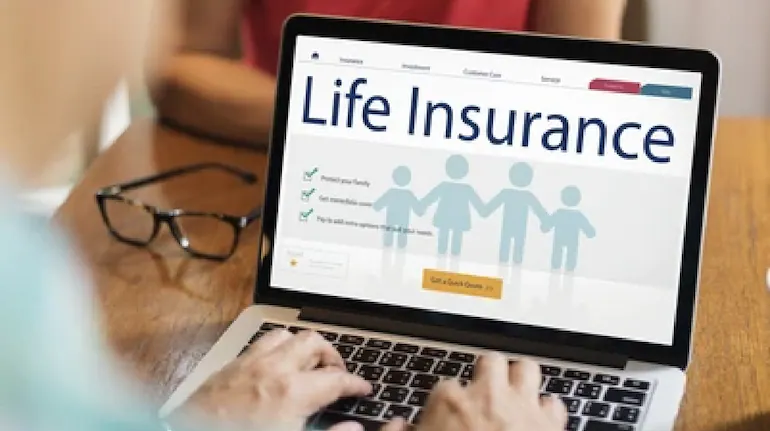 A lot of people want to know, will life insurance cover bipolar disorder?
If you are looking for coverage and pricing for bipolar disorder quotes and/or manic depression quotes for life insurance, you would better be sure to work with an agent who knows the ins and outs of underwriting for mental health conditions.
While finding bipolar disorder or any other mental health condition like anxiety, depression, or schizophrenia is possible, your rates and the amount of coverage you are able to get will depend on your particular situation.
Some companies may also charge more for life insurance if your bipolar disorder has moderate effects on your life, or if you are in more intense treatments.
If your bipolar disorder is mild or is well-managed through medication, it will not affect your life insurance rates too much, as long as you apply with the right companies.
Bipolar and Life Insurance Rates
Because insurers look at an individuals age and health when considering them for policy, having a bipolar disorder can potentially raise your life insurance rates for someone with bipolar disorder.
If you have bipolar disorder, and have other physical, mental, or emotional health issues, it can be difficult to find life insurance companies that will accept individuals with bipolar disorder.
When looking to purchase life insurance for someone with bipolar disorder, you might have limited options depending on the factors listed above, like their diagnosis, recent hospitalizations or other problems, treatment plans, medications, and so on.
Instead, it is much more common to find out that many companies charge such high rates for life insurance that a person with bipolar disorder just cannot afford the product.
Finding Affordable Rates
Finding affordable life insurance for people with bipolar disorder may be difficult due to the associated health risks, but not impossible.
With advances in medication treatments, as well as increased awareness about the disorder and its treatment, it is very possible now for someone suffering from bipolar disorder to find life insurance coverage – if they know where to look.
Instead, individuals struggling with bipolar can find medical coverage that provides benefits related to mental health treatment and care. But they also need life insurance as well.
Bipolar Medications and Rates
Life insurance companies usually have no problem with people taking one or two non-antipsychotic medications to treat mental health conditions.
The dosage that you take and the particular medications will matter to some companies, but almost all will accept someone with bipolar disorder with no other significant medical conditions.
Bipolar History
If you are looking for coverage above $100,000, you might have to go through the complete underwriting process, meaning that a life insurance company will look at your mental health diagnosis and treatments in greater detail.
If you have a mental health history and are looking for life insurance, it might require a little extra time and paperwork, but you can still get approved at an affordable rate.
Seeing a mental health professional can help improve your chances of being approved for life insurance with a better rate, particularly if you are following a treatment plan, have not been hospitalized recently, and have a steady history.
If you see a mental health professional regularly, consistently take medication, and symptoms are not interfering with daily functioning, keeping a consistent medication regimen, you can get a standard medical evaluation for a life insurance policy.
Also, if you have a history of mental illness, your rating will be dependent on your health history, whether or not you have had any suicide attempts, as well as whether or not you are taking medications for any type of mood disorders. All of these will play a factor into the life insurance rates.
If you are following the orders of your physician, you do not have any recent changes to your medications, do not abuse or misuse medications, and you have not attempted suicide, most insurance providers will consider your symptoms low-risk and will offer you a life insurance policy.
If your mental health problem is considered a disability–that is, it has long-term effects on your day-to-day life–then that could raise your life insurance premiums on certain insurance products.
Anxiety, along with bipolar, may lead to physical health risks, like cardiovascular disease and panic attacks, that insurance companies factor into your rates.
Conditions such as bipolar depression and anxiety can be debilitating, but in addition to impacting your life, they may make things more complicated when it comes to taking out a insurance policy.
Bipolar affective disorder, sometimes called manic depressive disorder, can be devastating for the person with it, as well as for those around them but that doesn't mean that they don't qualify for life insurance.
Often, bipolar is classified with each of the other mental illnesses as mental illness or a neurological condition.
This can increase life insurance rates. It's all about who the life insurance carrier is. This is why you want to get multiple quotes.
Bipolar Symptoms
Some of the symptoms of bipolar that concern insurance companies are possible drug use or misuse, frivolous spending or gambling, and thoughts of suicide or attempted suicide. These things will play a factor in your rates.
Frequent hospitalizations are a sign your bipolar symptoms are not under control, which is a red flag to insurers.
The reasons that insurers might charge more to you because you have a diagnosis such as bipolar disorder are usually related to mood swings, changes in behavior, and other severe symptoms which may greatly increase your likelihood of engaging in risky behaviors.
It is a good sign if an insurance provider that you are working with charges differently for bipolar 1 than bipolar 2, because that is an indication the company is aware of the nuances and is educated on the severity or lack thereof, of bipolar disorder and the symptoms.
Bipolar Treatment
Treatments for bipolar disorder are widespread, and they can be very helpful in helping a person who has the issue to cope with their symptoms, but it is not always obvious how to access these types of care.
Because schizophrenia and bipolar disorder are two mental health conditions that are frequently misunderstood and misrepresented in our society, individuals with these diagnoses often feel intimidated at the prospect of applying for life insurance coverage.
Life insurance for people who are disabled mentally, or who have a mental or emotional illness, may be costly when compared with the rates of typical life insurance.
Proper bipolar treatment can help lower your rates. Your treatment will have a positive effect on your rates.
If you have bipolar disorder, which has not caused recent problems, and for which you have had a minor psychological or medical intervention, you are probably eligible for a variety of different insurance policies with table-rate term, whole, or universal life insurance.
So will life insurance cover bipolar disorder? The answer is yes in most cases. The rates could be higher but they should cover bipolar disorder as long as you meet all the requirements.
Related Article